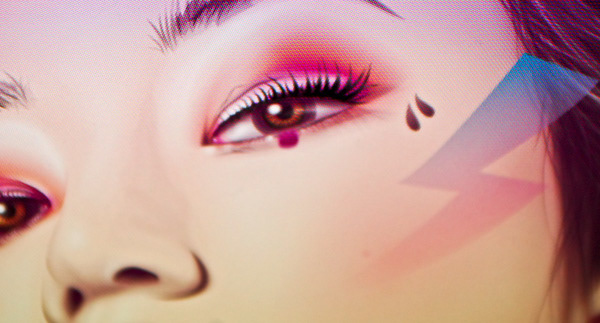 LUVGALZworldwide graphic and artistic tribute to femininity
The 2nd collective exhibitionwww.luvgalz.com
featuring :
5'IN THE MORNING, 5IVE, ACET, BASTARDGRAPHICS, COXELINE, DaFF, DGEZEO,HANAZUKI, HELLOFREAKS, HELLOHIKIMORI, J*WLS, JUNE, LYL, MONSIEUR DEEZ,MONSIEUR QUI, NALB, NATIVE DZGN, nFABULA, NTAMAK, PI3R, POLOOP, SOPHIEVARELA, WILDWISE STUDIO, XAL, STENKAT.

The illustration is made in vectors on Illustrator CS4, except textures on flowers & background.
The model is the wonderful BOKJA : http://www.myspace.com/sistazia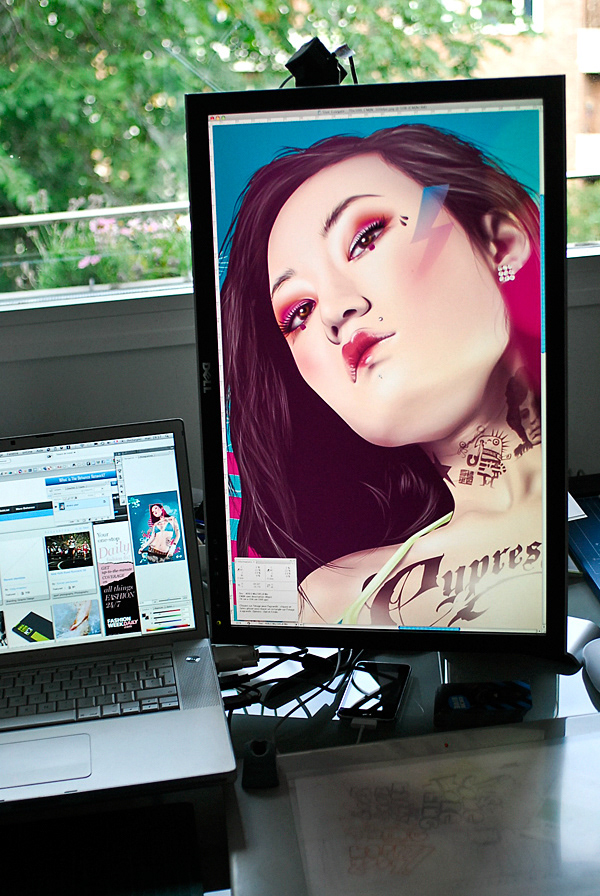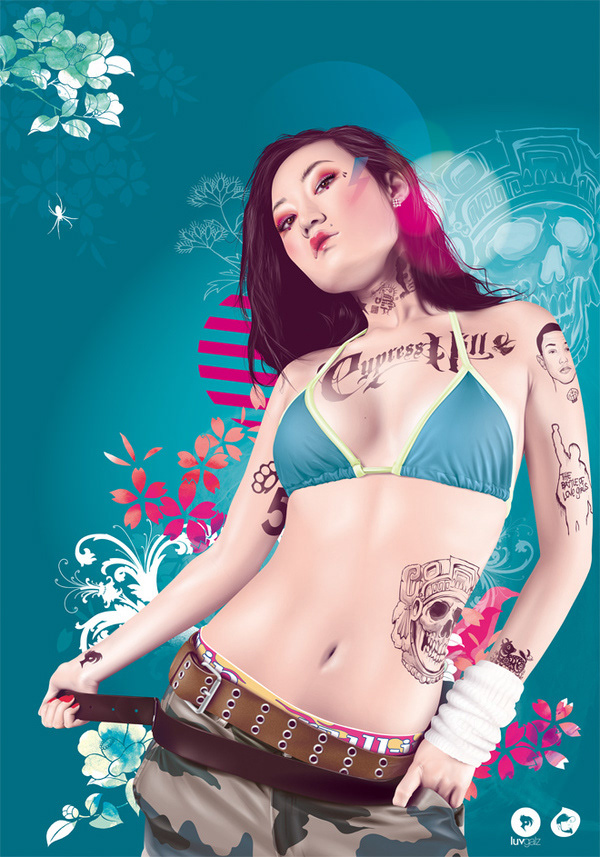 I sold recently the illustration... I proposed to the buyer a new "print"...  on canvas (made via manzi.be).  On the buyer's request, I cusomized the illustration by designing the "MORGAN" type.